ARMs Race | M1 Max-powered MacBook Pro outperforms previous 16-inch model
Apple recently unveiled the rumored new MacBook Pro models and their more powerful silicon chips, M1 Pro and M1 Max. As Apple's new Pro laptops make their way in the hand of more and more users, one thing is becoming apparent, the thing is a beast.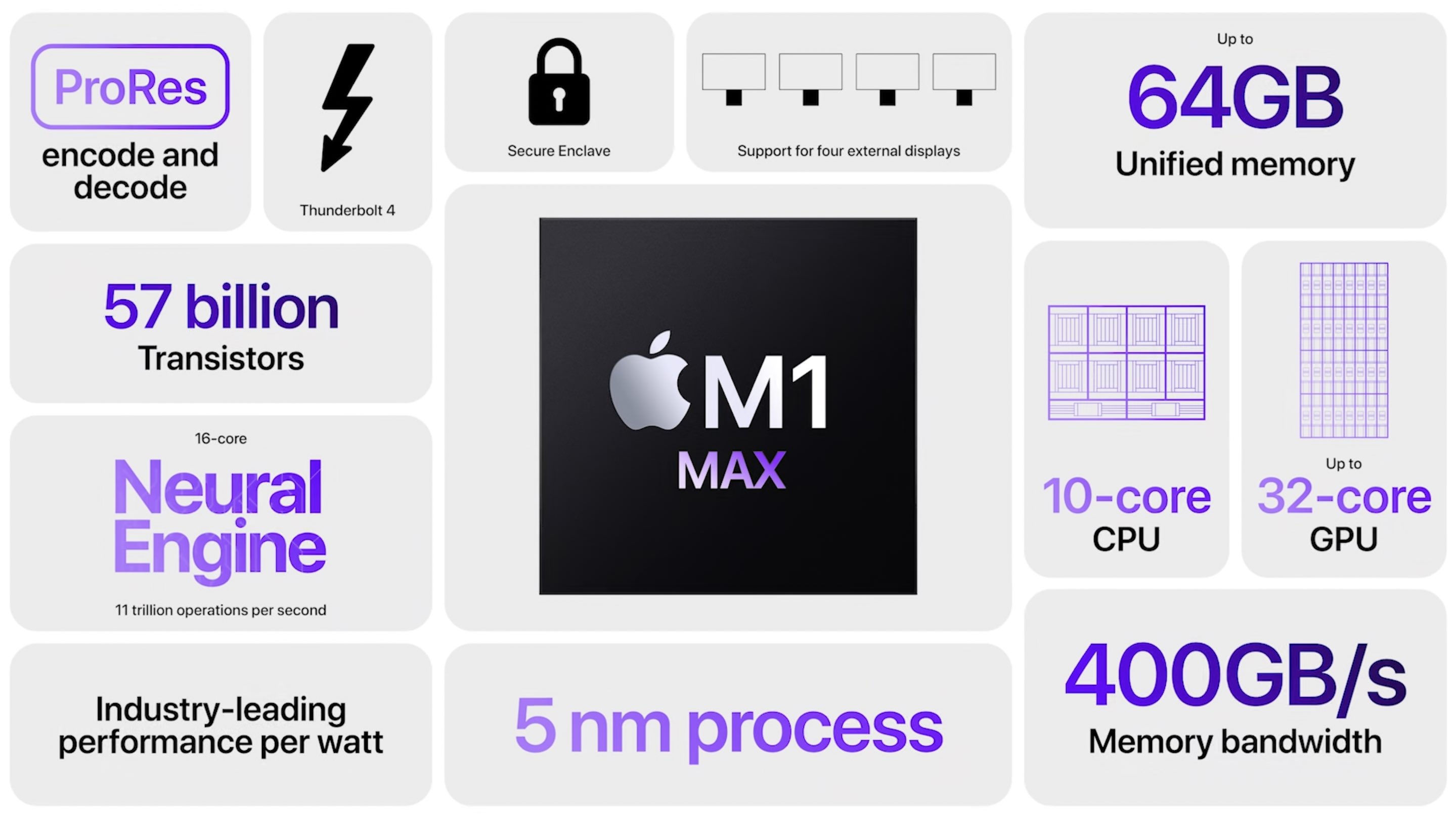 M1 Max is the most powerful 5nm 10-Core CPU that Apple offers now with 57 billion transistors, making it the largest chip Apple has ever made. It has a whopping 32-Core GPU, 64GB of unified memory and 400GB/s of memory bandwidth. Users can also configure M1 Max MacBook Pro models with up to 64GB of RAM. So how does all that high-performance hardware perform?
Recently, the M1 Max-powered MacBook Pro popped up on Geekbench with a single-core score of 1749 and a multi-core score of 11,542. But today a new benchmark score popped up on Geekbench where the GPU was benchmarked with a Metal score of 68870. Compared to the previous generation MacBook Pro with the AMD Radeon Pro 5300M with a score of 24461, the new M1 Max-powered MacBook Pro has a 181% more powerful GPU.
Apple's new chips will enable users to connect up to x4 displays to a single device which just seems like Apple flexing at this point. As reported by AppleInsider, M1 Max equipped models will feature a "High Power Mode" that turns up performance at the expense of decreased battery life and more fan noise. High Power Mode would be useful for when you are plugged in at your desk doing hardware intensive tasks for sure. Any of our readers picking up the new MacBook Pro? Let us know in the comments below.