Microsoft unveils Surface Pro 8, Surface Go 3, Surface Duo 2 and Surface Laptop Studio
Microsoft unveiled a major refresh of the Surface Pro 8, Surface Pro X Wi-Fi only model, Surface Go 3, Surface Duo 2 and the all-new Surface Laptop Studio. Dive into our developing coverage below.
Surface Pro 8
Microsoft has announced Surface Pro 8 with a 13-inch PixelSense display with 120Hz refresh rate, two thunderbolt 4 ports and a removeable SSD. The Surface Pro X and Surface Pro 8 will differ externally in one major way, venting.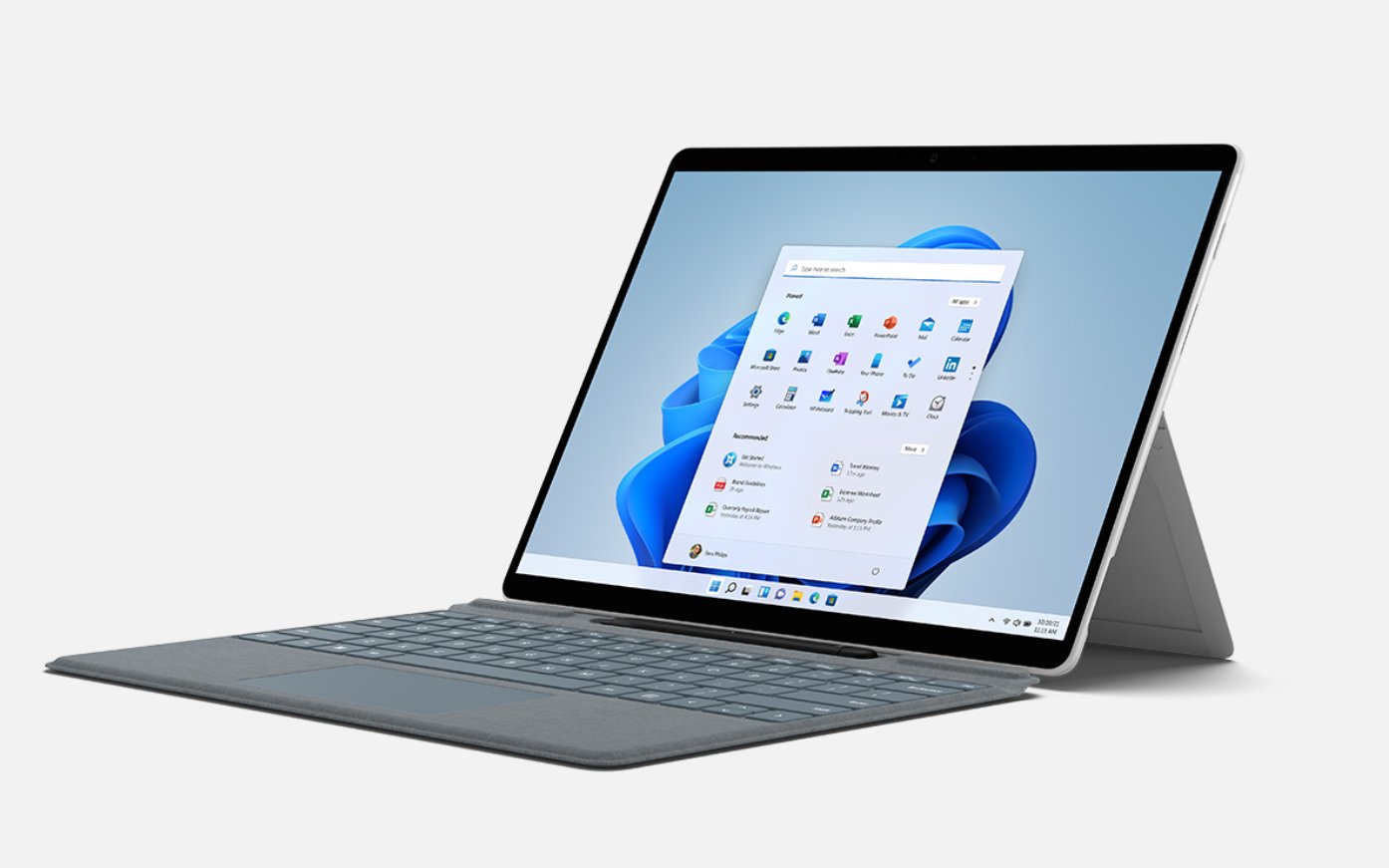 It is clear that Microsoft is holding Surface Pro back, but what is not clear is why. Microsoft launched the Surface brand on with Surface RT and Surface Pro, so clearly Microsoft's aging Surface Pro has had importance over 7-8 generations. Today, the Surface Pro 7+ (the latest Surface Pro) is near indistinguishable from a Surface Pro 5.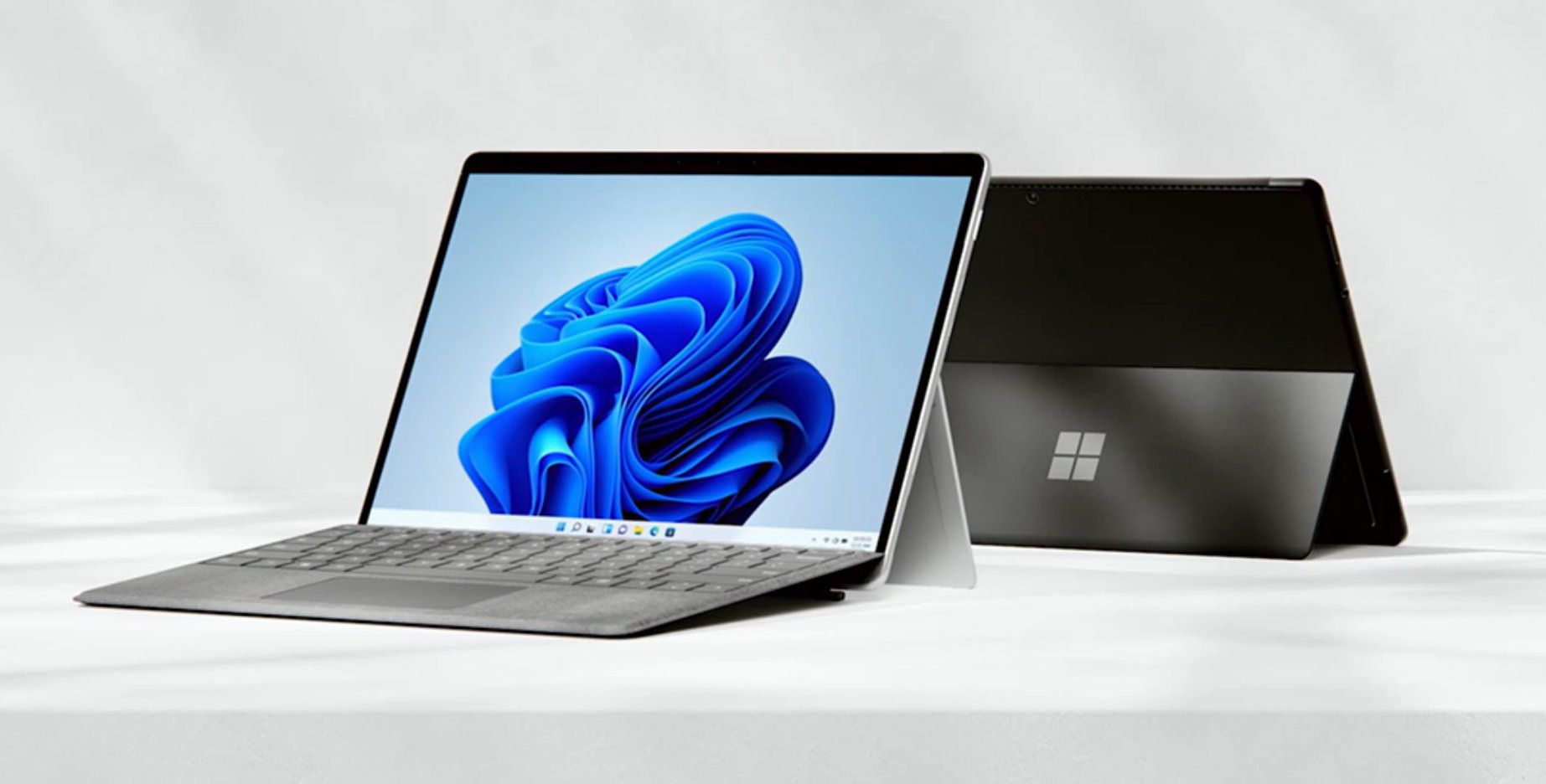 Both devices were released 3-years apart and share the same chassis design, the same thick display bezels but each generation comes with newer Intel CPUs. So, three years down the road now, Microsoft has finally delivered the Surface Pro 8 everyone has been waiting for.
Surface Go 3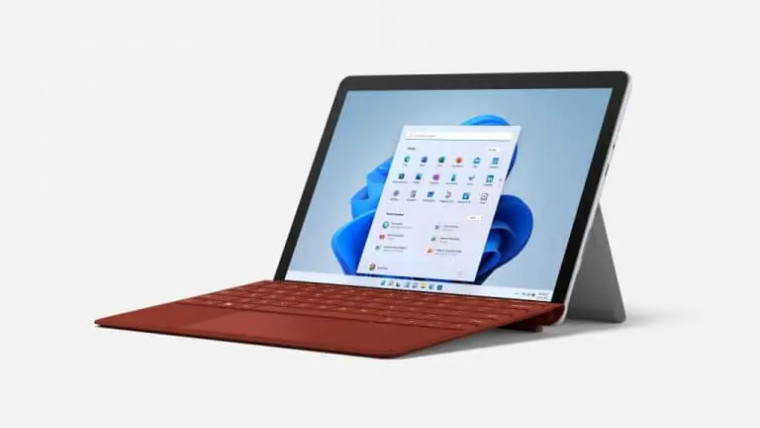 The base model Surface Go 3 featured an Intel Pentium 6500Y and a high-end model. The base model features a new fanless Intel dual-core Amber Lake Y-Series chip that runs at 1.1-3.4 GHz. The base model Surface Go 3 with the Pentium Gold 6500Y scores 62% higher than the Surface Go 2 in the single core test and 47% higher than the Surface Go 2 in a multi-core test. The high-end model features a quad-core Intel Core i3-10100Y that runs at 1.3-3.9GHz. What all this amounts to is a significant performance jump for the Surface Go 3.
Surface Duo 2
Surface Duo 2 will feature the Snapdragon 888, at least 8GB of RAM and possibly up to 12GB, more storage options, 5G and slightly small bezels within the existing chassis. It will feature a large triple camera module on its back which will improve the camera performance, but keep the device from fully closing.
Dual 90Hz Fusion Displays (8.3″ Across)
Triple Camera 16MP Ultra-wide 12MP Primary OIS 12MP Telephoto OIS
Qualcomm Snapdragon 888 5G
Thinnest 5G Device
Improved Hinge Mechanism
Pen Support
Glance Bar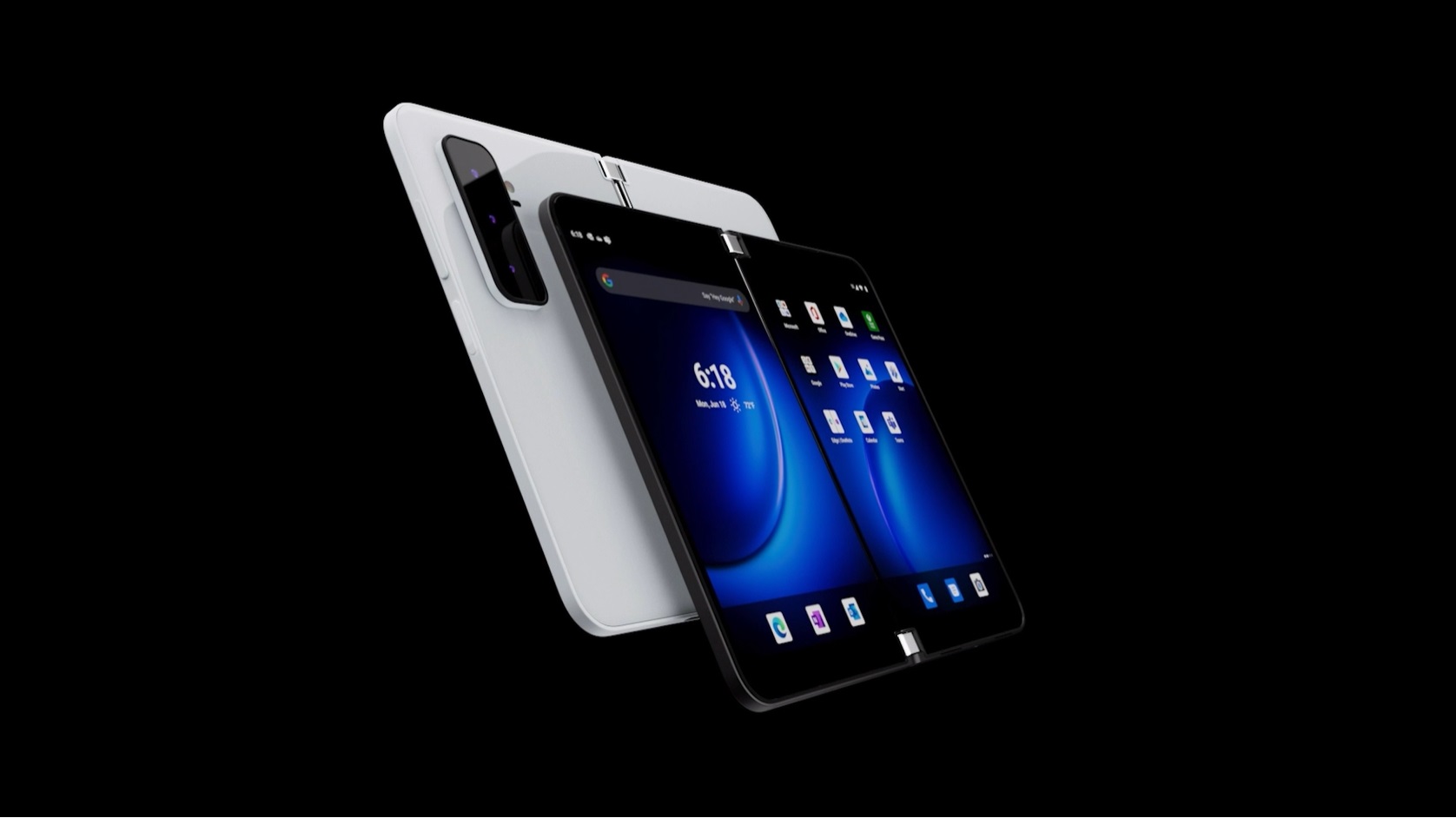 Surface Laptop Studio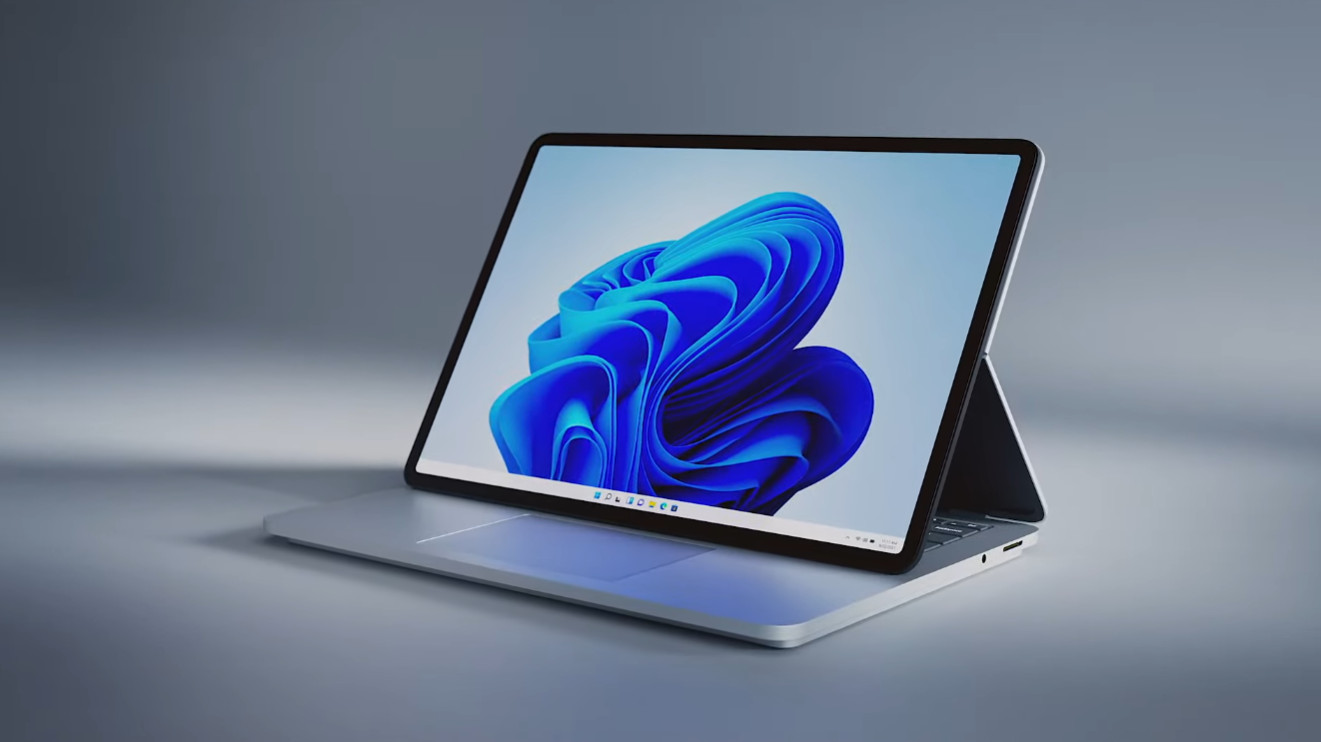 Neither the current Surface Laptop 4 or Surface Book 3 live up to the Pro-level performance of its competitors like Dell's XPS series or Apple's current Intel-powered 16-inch MacBook Pro and others.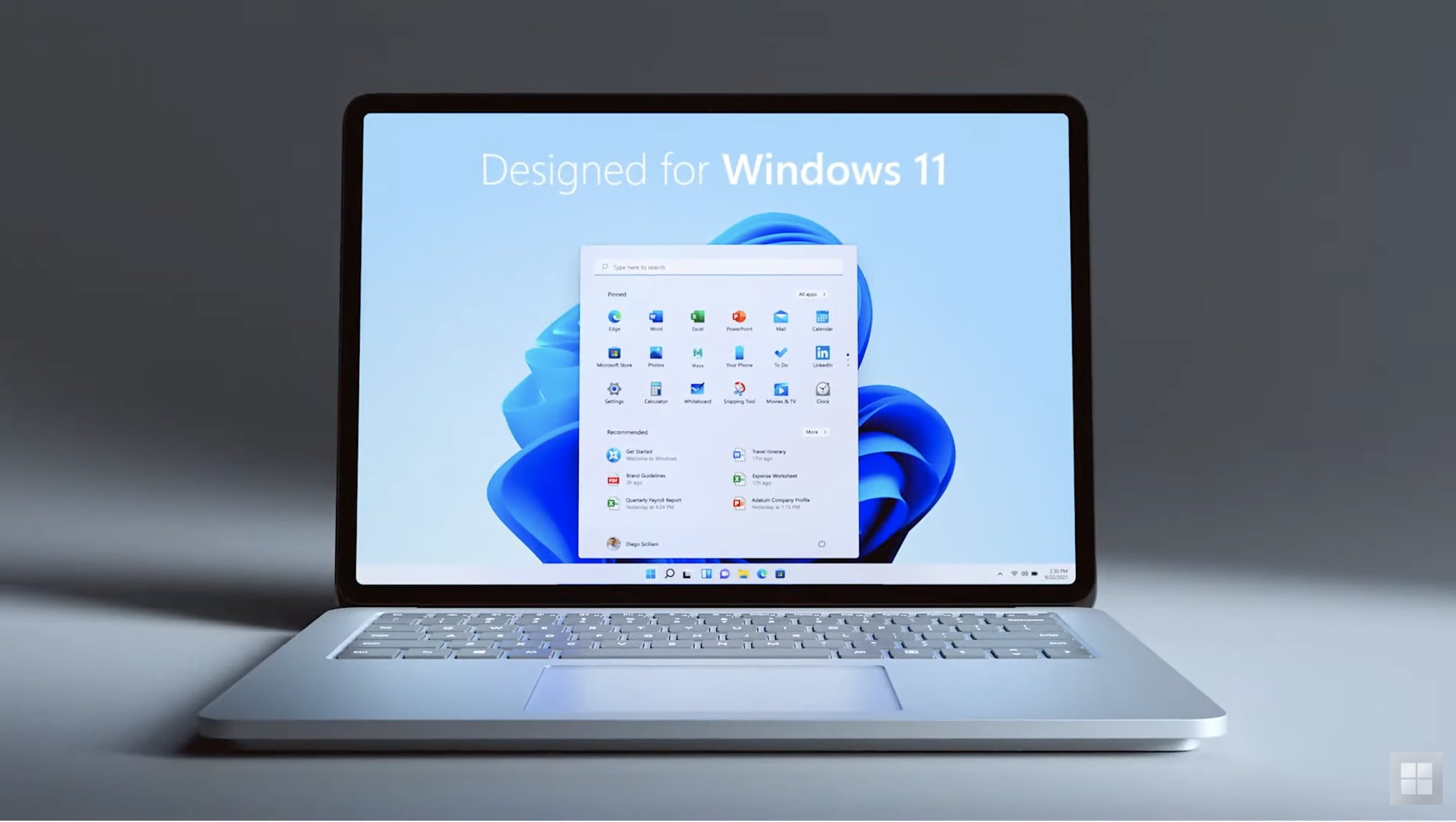 The Surface Laptop 4 is more of a high-powered MacBook Air and the Surface Book 3 is more of a low powered Dell XPS. The design of the current Surface Book 3 currently has too many constraints that do not allow for a higher power and frankly a much hotter CPU inside of the detachable tablet that serves as the display for the device. Last year we made the case that Surface Book 4 should be completely reimagined and shortly after an Industrial Designer delivered with a concept that combined the Surface Pro and Surface Laptop into one innovative pro-level laptop design that had the internet screaming at their screens "take my money now."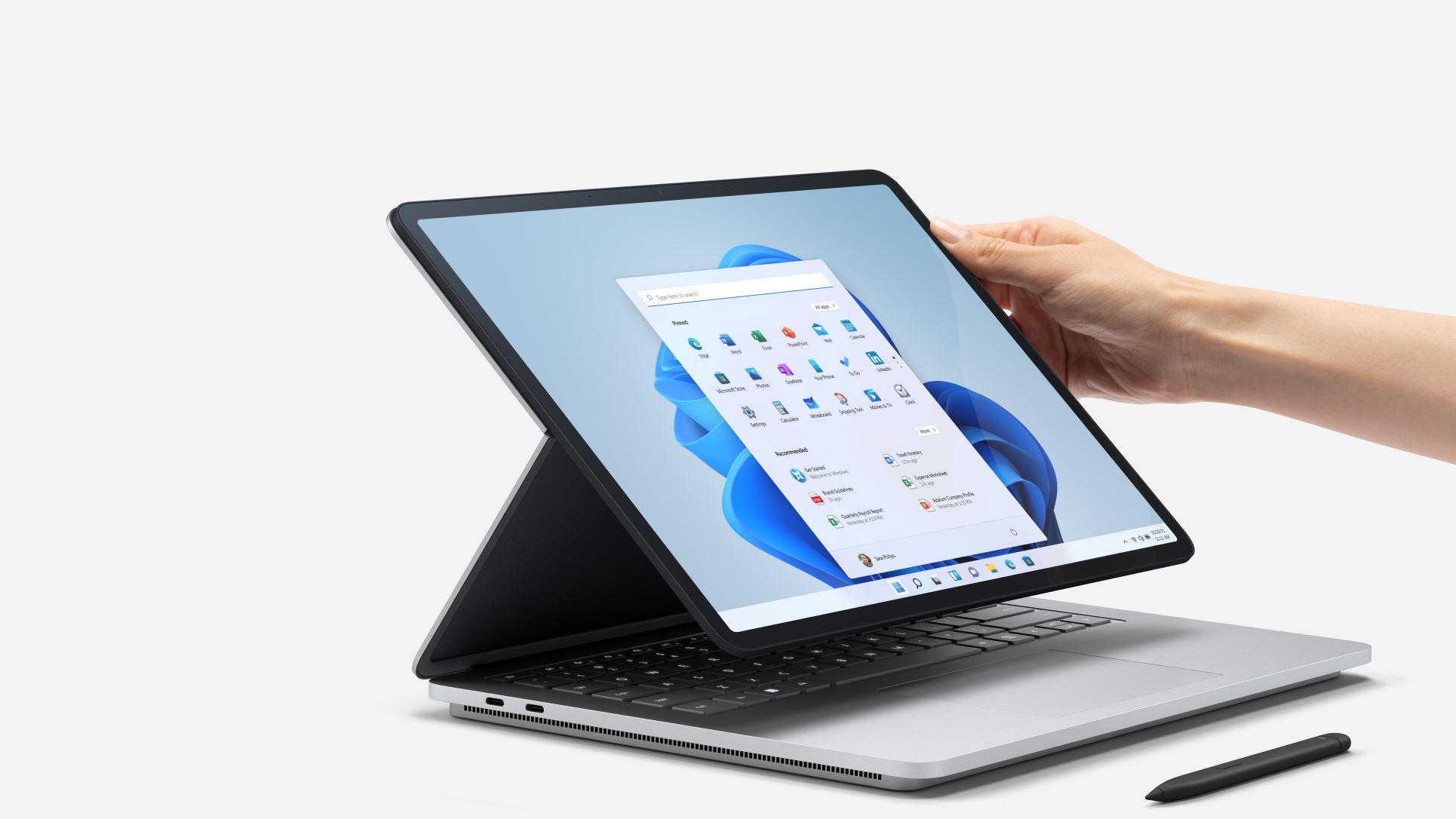 Ryan Smalley, a Designer from Seattle created the perfect re-design for Surface Book 4 last year. This is the guy that introduced the famous Surface Note concept from a few years ago, that was posted all over the web years before the Surface Duo was unveiled. Back in August, Smalley posted an update to his original Surface Book 4 design that is decidedly more Surface Laptop looking. Well today, Microsoft unveiled Surface Laptop Studio which looks like a clear clone of Smalley's design.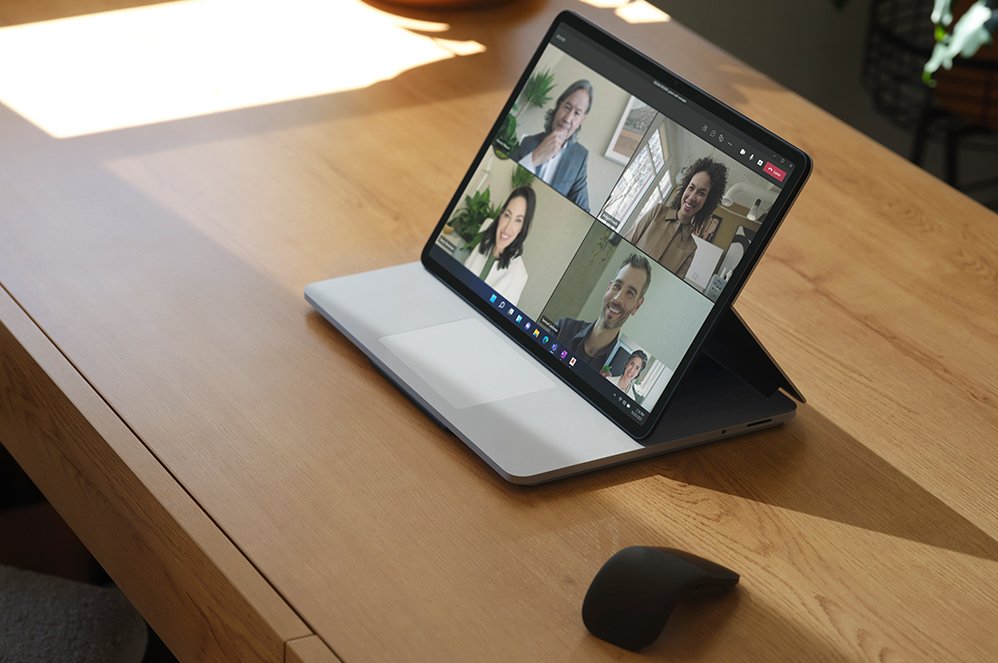 14.4″ PixelSense 120Hz Touchscreen
Flexible Hinge for 'Stage Mode'
Quad-Core 11th Gen Intel Processor
NVIDIA GeForce RTX 3050 Ti
Precision Haptic Touchpad
x2 Thunderbolt 4
Surface Slim Pen 2
Designed for Windows 11
The Surface Book 4 design favors the laptop over the detachable tablet while still enabling digital sketching. This would enable Microsoft to get a 45W Intel Core i7 processor in there for sure. The appearance is still very Surface looking, combining the base of the current Surface Laptop and the display only connected by the Surface Pro-like kickstand. Will we see this design for Surface Book 4 this fall? Many other industry journalists seem to think so.
Surface Pro X
Surface Pro X is not only Microsoft's ARM-platform flagship but it is also Microsoft's flagship for the Windows 11 on Arm platform. Unfortunately, the second-generation Surface Pro X was not that exciting, a slightly overclocked SQ1 that was named SQ2, the addition of the Platinum finish and additional keyboard colors and no 5G connectivity was all we really got.
Today at Microsoft's fall hardware event, the company quietly released some optional updates to both the SQ1 and SQ2 powered Surface Pro X. Now, you can buy Surface Pro X in either Black or Platinum with SQ1 or SQ2 and with or without 4G LTE. Yes, that's right, there is finally a Wi-Fi only model available, just like how Apple sells its iPad Pro models. The new base price of Surface Pro X is $899. Microsoft also announced that Windows 11 comes with 32- and 64-bit legacy app emulation right out of the box.
Operating System
(Without LTE) Windows 11 Home on ARM
(With LTE) Windows 10 Home on ARM (upgradeable to Windows 11)
Display
13-inch PixelSense
3:2 aspect ratio
2880×1920 (267 PPI)
Processor
Microsoft SQ1
Microsoft SQ2
GPU
Adreno 685
Adreno 690
Memory
8GB or 16GB LPDDR4x
Storage
128GB, 256GB, or 512GB SSD (removable)
Rear Camera
10MP autofocus (1080p and 4K video)
Front Camera
5MP (1080p)
Security
Windows Hello face authentication camera
Connectivity
Wi-Fi 5 802.11ac
Qualcomm Snapdragon X24 LTE
Bluetooth 5.0
Ports
2x USB 3.2 Gen 2 Type-C, 1x nano SIM (LTE version only), 1x Surface Connect, Surface Keyboard connector
Battery
Up to 15 hours typical use
Dimensions
11.3 x 8.2 x 0.28 inches
(287mm x 208mm x 7.3mm)
Weight
1.7 lbs (774g) w/o keyboard
2.36lbs (1,074g) with keyboard
Colors
Matte black
Platinum
Availability
Oct 13th and beyond
Pricing
Starts at $899 or $1,300 for SQ2
What Surface devices are you most excited about for Microsoft's Surface hardware event tomorrow? Let us know in the comments below.