Windows 11 build leaks onto the internet and now the event scheduled to unveil the "next generation of Windows" in just a matter of days. The leaked build is 21996 from the co-release branch and is a near final build.
Screenshots appeared on Baidu today, showing what Windows 11 looked like and if you were not paying close attention, the new OS simply looks like Windows 10X. The taskbar icons and start menu are now centered and the tiles are transparent until you hover over the app icons. The start menu button is now square There is a fresh set of wallpapers you can grab here that includes dark and light versions presumably since Windows 11 adjust the wallpaper based on the theme.
Microsoft nearly took all of the DNA from Windows 10X and transplanted it into Windows 11. We recently argued that Microsoft can't maintain two versions of Windows in A Tale of two Windows | The simple answer why Windows 10X isn't coming.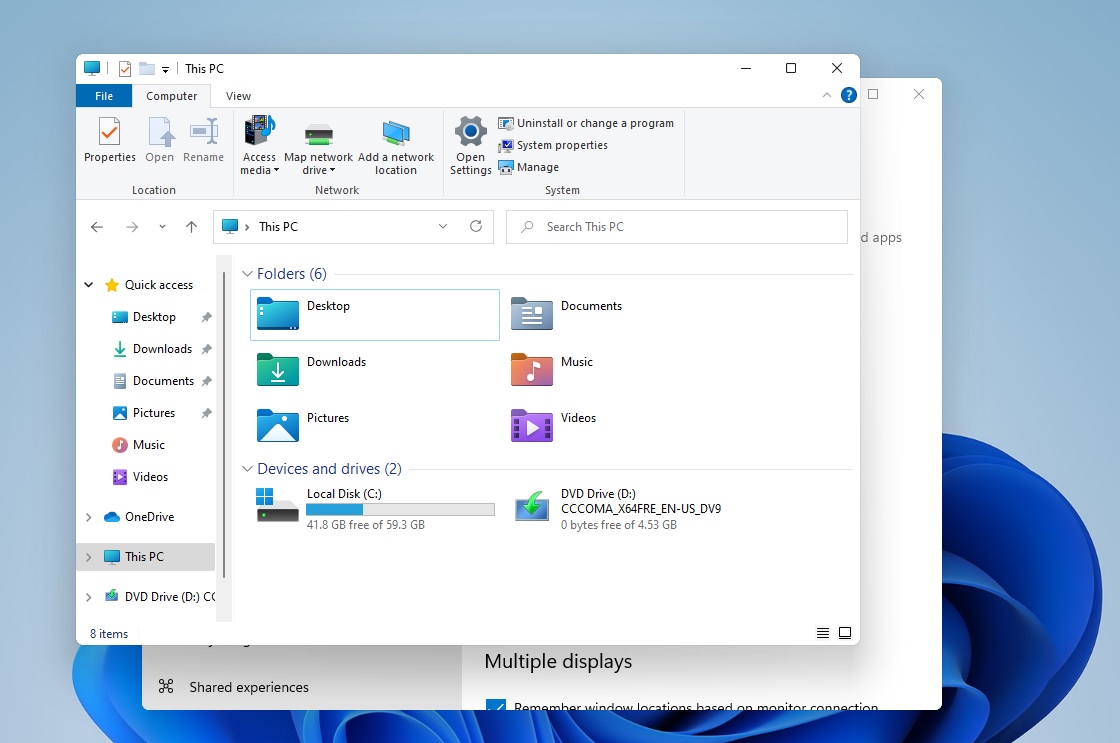 Round corners are now added to all app windows
Developing…