Today Apple held its annual World Wide Developer Conference and Platform De.Central has all the latest about each of Apple's major headlines from today's event. We enter on a stage with Apple's CEO Tim Cook and instead of people in the stands we see Memoji's.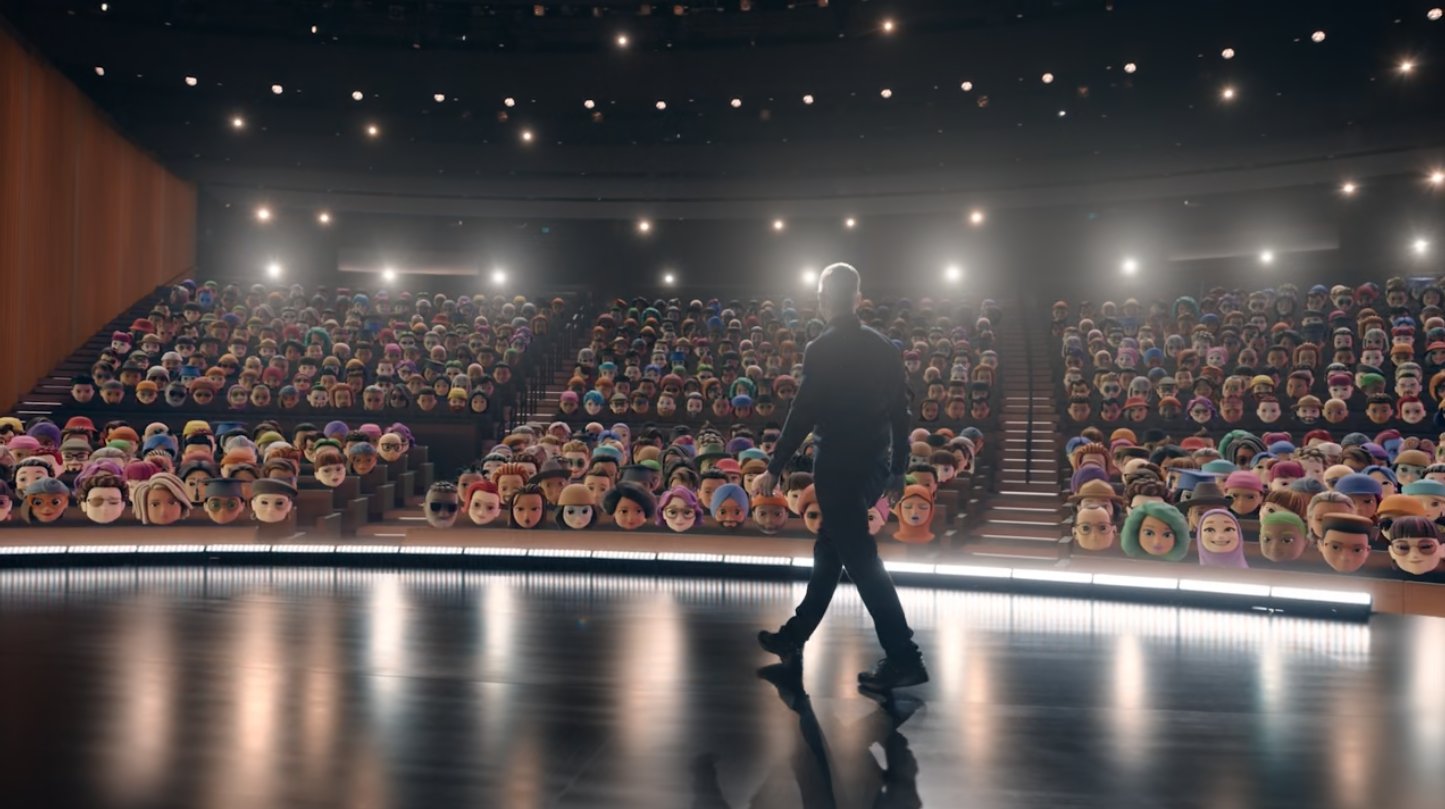 iOS 15
These bullet points are essentially the summary of the event. Craig Federighi opens up with all of the ways COVID-19 has affected us, without saying COVID-19. When many of us are isolated 'Staying Connected' is important, even virtually. Finding Focus while working from home has been a challenge. 'Using Intelligence' intros some new AI powered features and 'Exploring the World' intros some new tech features in Apple Maps.
FaceTime
Working from home has introduced some interesting challenges, almost right off the bat we started using video chat software like Microsoft Teams, Slack, Zoom and FaceTime for Business. One thing many of us quickly realized as there are a lot of ambient noises at home and sometimes those noises can be heard by your remote colleagues. Apple is introducing spatial audio and noise isolation for calls.
FaceTime also includes wide spectrum so you can record all of the sound from events, concerts and so on.
Apple has now brought Portrait mode into FaceTime, blurring your background for more privacy and keeping the focus on you.
FaceTime now has a grid view and a way to schedule FaceTime calls with a feature called 'FaceTime links'.
In an effort to increase adoption of FaceTime, Apple is enabling FaceTime on the web so that your friends, family and colleagues can all connect, even if they don't have an Apple device. Apple specifically called out Android and PCs. This is actually very big news; Apple has created a cross platform video call service. We will have to wait to see how it may not be everything we hope it is.
Listen together, Watch together and Share your screen with FaceTime
Right after Apple announced its cross-platform FaceTime service that enables communication across not only Apple devices but Android and Windows too, Apple went right back to Apple only.
Apple learned about what has been popular with their competitors over the last year and now has ways to watch and listen to content together. Apple is enabling a way to listen to Apple Music together simultaneously while in FaceTime.
Features like Netflix Party have seen competitors spring up with the ability to remotely watch movies together, now Apple is enabling this for Apple TV and a host of other partners like Disney+, Hulu, HBO Max and more.
As usual, these features work across Apple devices only.
iMessage
To continue the sharing theme, Apple is enabling sharing in iMessage too. Now you can share Apple News articles with friends and they will show up in a new news feed called 'Shard with You.' So, if you have friends and family that use Appel News and News+ you can now share articles with them.
Sharing works across Photos, Apple Music, Appler News, Safari, Apple Podcasts and Apple TV.
Notifications
Focus Mode for notifications
Notifications is getting a major overhaul that groups different types of Notifications together and shows you the apps that a message came from with an small app icon
You can now open a Notification into a mode called a Summary.
You can now let others know when you are not to be disturbed and only get notified when you have the time and focus to triage them with a new Do not disturb feature.
New indicators, like the ones in Slack and other platforms lets others know when you can be contacted for work, personal things and so on.
Do not disturb can now be enabled based on location. So, if you arrive at a place that you normally do a workout, your phone can suggest you enter Focus mode. Or if you leave work, you can turn Personal Focus mode on, or when you arrive at work in the morning, you can enable Work Focus mode, blocking out notifications that are personal based notifications.
Photos
Photos now has a whiteboard/document scanner that will not only take a photo and format that photo into an image that focuses on content, but can let you select and copy the text of that photo as well as phone numbers.
You can now do image searches right from the camera app, just take a photo of a dog breed, product and so on and find out all about it.
Spotlight with Photos
On Device Intelligence
Wallet
Weather
Weather received a UI overhaul.
Apple Maps
Apple Maps is now a Google Earth competitor.
Apple is adding even more 3D detail to cities.
Apple is making Night mode in Maps more beautful.
Apple Maps will show more detail like crosswalks and help in complex intersections.
Maps is getting a better driving view and even works under overpasses.
Apple Maps isn't just for driving, it works for public transit and walking. There is even new AR capabilities to help guide you through unfamiliar places.
AirPods
AirPods will now help you not lose them with notifications when you get separated from them.
Spatial Audio comes to TV OS and Macs this fall.
Apple announces Dolby Atmos coming to Apple Music.
iPadOS 15
Widgets
Perhaps the biggest news for iPad is the addition of Widgets to be mixed in with apps on the homescreen.
Multi-tasking
Notes
Collaboration comes to notes.
You can now pull open a small windows to take notes on as part of iPadOS 15's new multitasking features.
You can find all of your notes in the Notes app.
Translate
You can practice handwriting in translate, even in other languages.
The Translate feature is now integrated into Mail.
Swift Playgrounds
You can now code for iPhone and iPad with and iPad.
Swift can now help you correct and simply your code.
Privacy
Apple informed us of the dangers of tracking pixels in emails and their solution is 'Mail Privacy Protection'.
Mail Privacy Protection has a number of privacy protecting features like hiding your IP address, hiding your location and hides data if you open the email.
Apple is giving you a privacy report now. It will inform you about apps that access your data, camera, microphone, photos and more.
Siri
Privacy is ultra-important if you want to increase adoption of devices like always-listening devices. Apple know s this and lead with their commitment to privacy and all the ways Apple fulfills that commitment. Like how your voice requests never leave your device becuase their are processed on your device.
Siri has 600 million active devices with the keyword being "monthly," 600 million daily active users would have been more impressive.
iCloud+
Now you can add a recovery contact as long as they have an Apple device. This person won't have access to your account, just the keys to it.
When you die, like all of us will someday, you can add a legacy contact so that person can have access to your photos, documents and anything else held in iCloud.
As part of your iCloud+ subscription, you will now have access to more privacy protection like 'Hide my Email' in the Mail app. So, if you want to subscribe to notifications on Platform De.Central so that you never miss the latest news, you can choose to hide your email. You will still get notifications, but your email will remain private.
Health
watchOS 8
Mindfulness app
Photos
Home
You can now link two HomePod mini's together for a home theater system.
Siri API for 3rd parties
Apple's connected home alliance to create cross compatibility. Notice how they are all for this sort of thing when they are not the market leader.
You can use intercom mode to talk over your HomePod devices.
You can view and get notifications from your cameras on your phone and on your TV. You can also access controls for lights, scenes and more from your TV. On your TV you can view your camera feeds in a grid pattern too.
macOS 12 Monterey
Apple expands Continuity with Universal Control.
Apple's past methods of automating mundane tasks.
Appel is bringing shortcuts from iPhone and iPad over to the Mac.
Shortcuts app.
Safari
Tabs now can blend and fall into the background, letting the website you are in take importance, instead the chrome of the browser.
Safari is getting tab collections.
Apple's supercharged tabs is also coming to iPad and iPhone.