Google's Matias Duarte introduced 'Material You' a new design language for Google's UI in Android and Apps and he announced that 'Material You' will come to Pixel first. Right after Google announced 'Material You', they announced Google's next Android version, Android 12.
Android 12
Deeply Personal
Private and Secure
Better Together
Personalization with Material You
The UI now picks the color from your wallpaper and sets it as the target for your 'pallet.' Android 'Pallet' picks complimentary colors to your accent color from your wallpaper.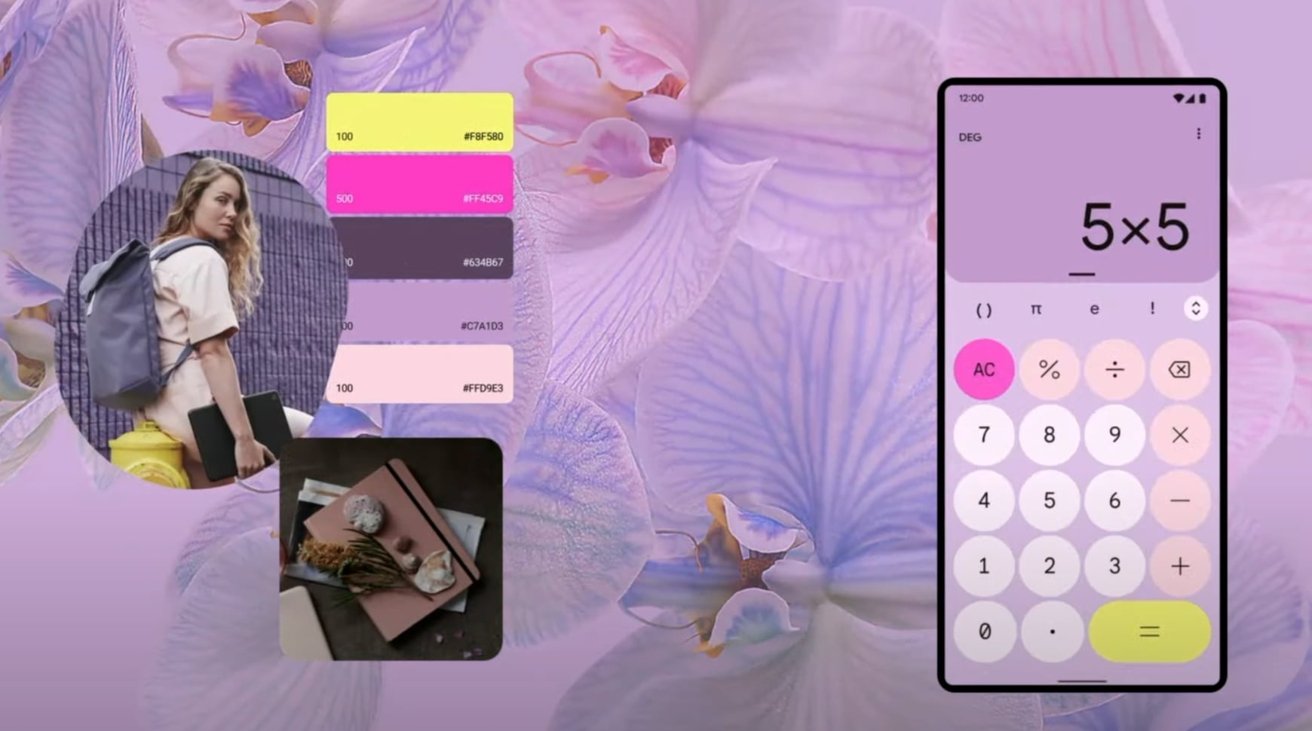 Security and Privacy
Android will now report on not only 3rd party apps but Google apps as well and you can revoke access to all of them and their permissions. Android 12 will include a Privacy dashboard that will show you when apps access your phone's camera, microphone or device location with indicators to show you these functions being access in real-time. Android 12 will also feature a Private Compute Core that Google said will keep information private for many AI-driven features like Live Caption, Now Playing and Smart Replay, which means these functions will happen on device, not in the cloud.
Wear OS and Tizen unified
A unified platform "jointly" with Samsung
New consumer experience
world class health –
Google and Samsung are combining the Wear OS and Tizen platforms with a single development target. This means the next Galaxy Watch will have access to the Google Play Store and Google apps.
Fitbit
Google announced that Fitbit will make 'premium' smartwatches based on the unified platform of Wear OS with Tizen.
Android – Better Together