Bang & Olufsen have just announced their first wireless gaming headset, the Beoplay Portal, proving that gaming gear doesn't have to look like…well, gaming gear.
The headset features a pairing button that connects to Xbox Series X, Series S and the three Xbox One consoles. Interestingly, the headset will also connect to a limited number of PCs with the Xbox Wireless receiver built-in, like Microsoft's 15″ Surface Book. Additionally, the headset features a concurrent Bluetooth 5.1 connection for connecting to other devices and can take calls without disconnecting from your Xbox.
Designed for Xbox
This headset is the first of many 'Designed for Xbox' accessories to come in the future and will feature the above badge on its packaging in the bottom right hand corner.
Beoplay Portal Features
Not only can it concurrently connect to both your Xbox and an additional device, but the headset also features active noise cancellation. When connected to a console or when directly connected to a PC via USB-C, the headset switches to gaming audio mode. The headset features what B&O calls "Own Voice" which cancels out other voices that don't match yours and other external noises.
Beoplay Portal also features something called "virtual boom arm" that offers reliable microphone performance without having to have a physical boom mic. This is accomplished with 'beamforming' microphones that isolate and amplify your voice while cancelling out background noise.
B&O app
As with other headsets of this caliber, there is an accompanying app let lets you adjust and optimize game chat and other audio settings.
Build Quality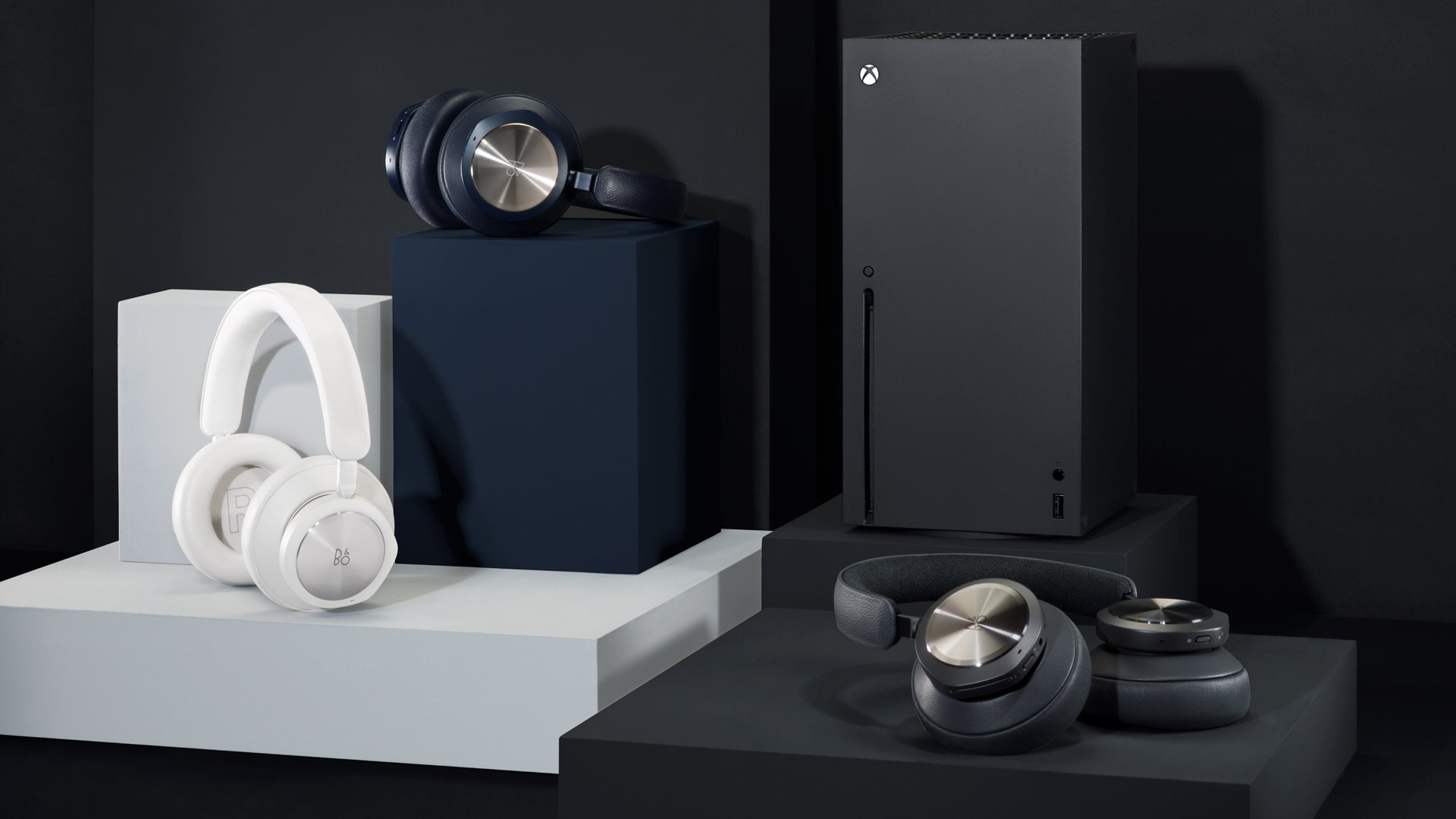 B&O has always been known for great build quality, with treatments such as memory foam ear pads wrapped in lambskin leather, anodized aluminum touch sensitive discs, and bamboo fiber textile covering the headband foam. The recently released Xbox Wireless Headphones were considered one of the best and lightest weight gaming headsets on the market at about 11 ounces, but with the claimed weight of the Beoplay Portal at 9.95 ounces, B&O has set the standard with both style and function.
B&O claims the headset can last up to 12 hours per charge when connected to both Bluetooth and Xbox Wireless connections, while using ANC (active noise cancellation). Conversely, if you are just using Bluetooth and ANC, B&O claims the headset can last up to 24 hours.
This gaming headset is not for everyone, being a high end gaming headset, it also has a high-end price of $499. Beoplay Portal will be available in the U.S. & Canada from the Microsoft Store, with Black Anthracite available now with Grey Mist & Navy Brass available to pre-order today for shipment in May.