A build of Windows 10X has leaked and we wanted to show you what it is like. Below you will find a video walk-through of the leaked build of Windows 10X. Windows 10X is a UWP/Web first OS that will take on iPadOS and Chrome OS. Later this year we will see devices like inexpensive laptops and 2in1's design for education and consumers.
Microsoft reportedly missed signing off on the shipping build of Windows 10X beck in December 2020, with the express intent to spend more time of refinement before a full-scale release. It is believed that Microsoft will have a final build of Windows 10X ready for manufacturers this spring, which would put a launch in the second half of the year.
So why the delay, is there a delay so that Microsoft can ship Windows 10X with 32-bit legacy app support? Sources still conclude that Windows 10X will launch without legacy app support so that the OS can be flashed onto ARM PCs like Surface Pro X. Instead Microsoft is choosing to lean heavily on its cloud tech to deliver legacy apps via the cloud using tech similar to xCloud that makes games playable via remote Xbox consoles.
Windows 10X background
Windows 10X reportedly began life on the Surface Duo but was scrapped before release to instead be powered by Android. According to ZDNet, Microsoft's new strategy reflects "the new world where virtualization and single-screen devices are more of a priority than brand-new form factors."
They go on to say that their contacts say "Chief Product Officer Panos Panay informed some of his team internally in April, that Microsoft wouldn't be delivering its own Surface Neo dual-screen 10X devices this calendar year. In addition, Microsoft also won't be enabling third-party dual-screen Windows devices to ship with 10X in calendar 2020."
"Three months ago, I took on the role of leading Windows and Devices. What excited me about this was the opportunity to bring together our incredible teams to work on a product that a billion people all over the world rely on every day to work, learn, create and have fun. Since taking on the role, the world has changed in a way that many of us are still adjusting to. I am adapting to working from home, collaborating with our teams remotely and having my four children learning from home."

"As the world and people's routines are changing, it is important that we focus on meeting our customers where they are now and helping them get to where they want to be in the future."

"With that increased focus comes a shift in priorities for Windows too. The world is a very different place than it was last October when we shared our vision for a new category of dual-screen Windows devices. As we continue to put customers' needs at the forefront, we need to focus on meeting customers where they are now. Our customers are leveraging the power of the cloud more than ever, and we believe the time is right to lean into this acceleration in a different way."

"With Windows 10X, we designed for flexibility, and that flexibility has enabled us to pivot our focus toward single-screen Windows 10X devices that leverage the power of the cloud to help our customers work, learn and play in new ways. These single-screen devices will be the first expression of Windows 10X that we deliver to our customers, and we will continue to look for the right moment, in conjunction with our OEM partners, to bring dual-screen devices to market."

Chief Product Officer, Panos Panay
Following this statement, Windows 10X development seemed to slow while we were all social distancing this year. With the refocus of Windows 10X on single screen devices we would have thought that Windows 10X would have been shipped with Surface Laptop Go, but that didn't materialize.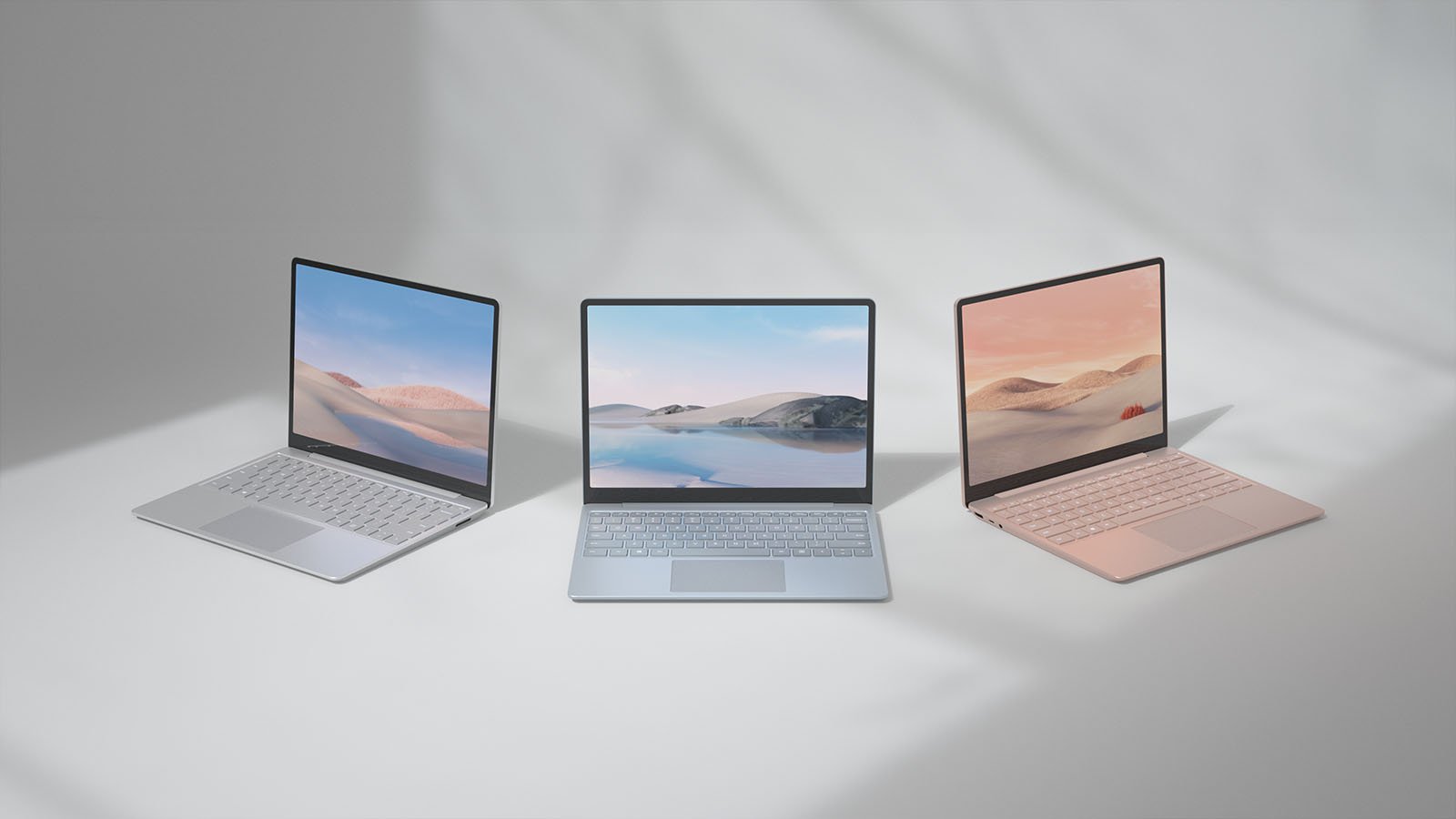 Also, Microsoft removed the Win32 compatibility layer, removing the development complexity. This move is all about keeping Windows 10X light and setting expectations that Windows 10X is a simple and modern Microsoft experience. If a user should encounter an instance where they need to run a legacy app, Microsoft will support them with Cloud PC tech that will simply present the app instead of the desktop to users, similar to how xCloud enables users to load up a game without having to see the Xbox dashboard.
The Win32 compatibility layer was the reason that Windows 10X wasn't coming to ARM PC's like Surface Pro X, but can now, Windows 10X run on ARM PC's. We now have a number of important questions for not only Microsoft, but the PC industry as a whole:
How do PC OEM's decide which PC models will run Windows 10X?
If Windows 10X is a light-weight modern OS like iPadOS or Chrome OS, should it be offered on tablets like Surface Go and laptops like Surface Laptop Go?
If Surface Go and Laptop Go get Windows 10X, will there also get ARM chips like Qualcomm's Snapdragon 7c Gen2, since Windows 10X can run on ARM chips?