Microsoft was expected to release the either version of their Surface Pro tablet this month, instead the company today announced the Surface Pro 7+…for business!?! The decision is strategic for sure so let's break it down below and examine all the new features.
What's in a name?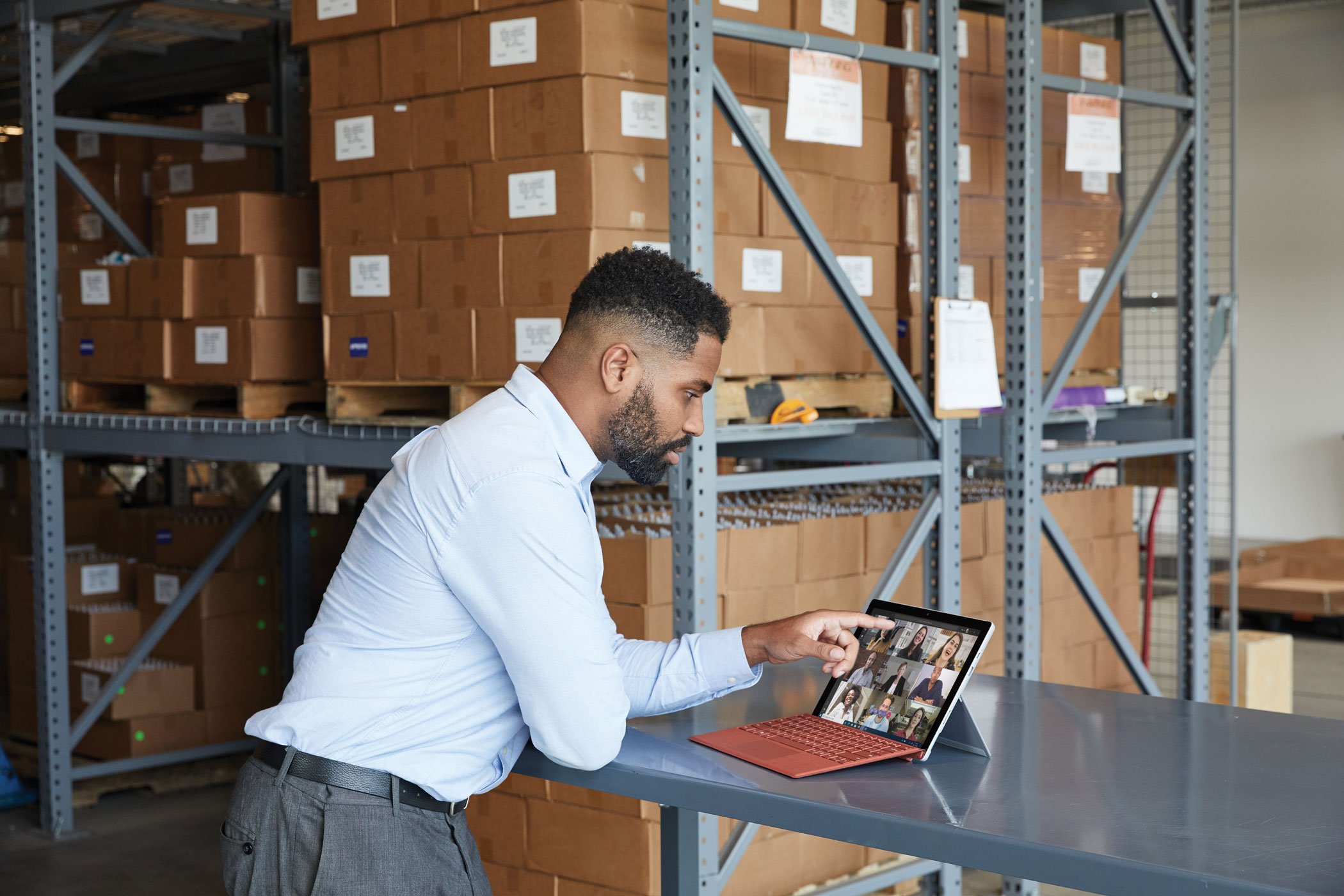 Strategy is a play here, adding a plus to a model name hasn't been exercised with the Surface product line yet. Microsoft did name the fifth-generation Surface Pro just "Surface Pro," but by the next-generation was referring to it as the Surface Pro 5. Microsoft could have a more substantial refresh coming and since the changes to Surface Pro 7+ are relatively minor didn't think the changes were worth a generational-leap.
Where's the Surface Pro 8 design refresh?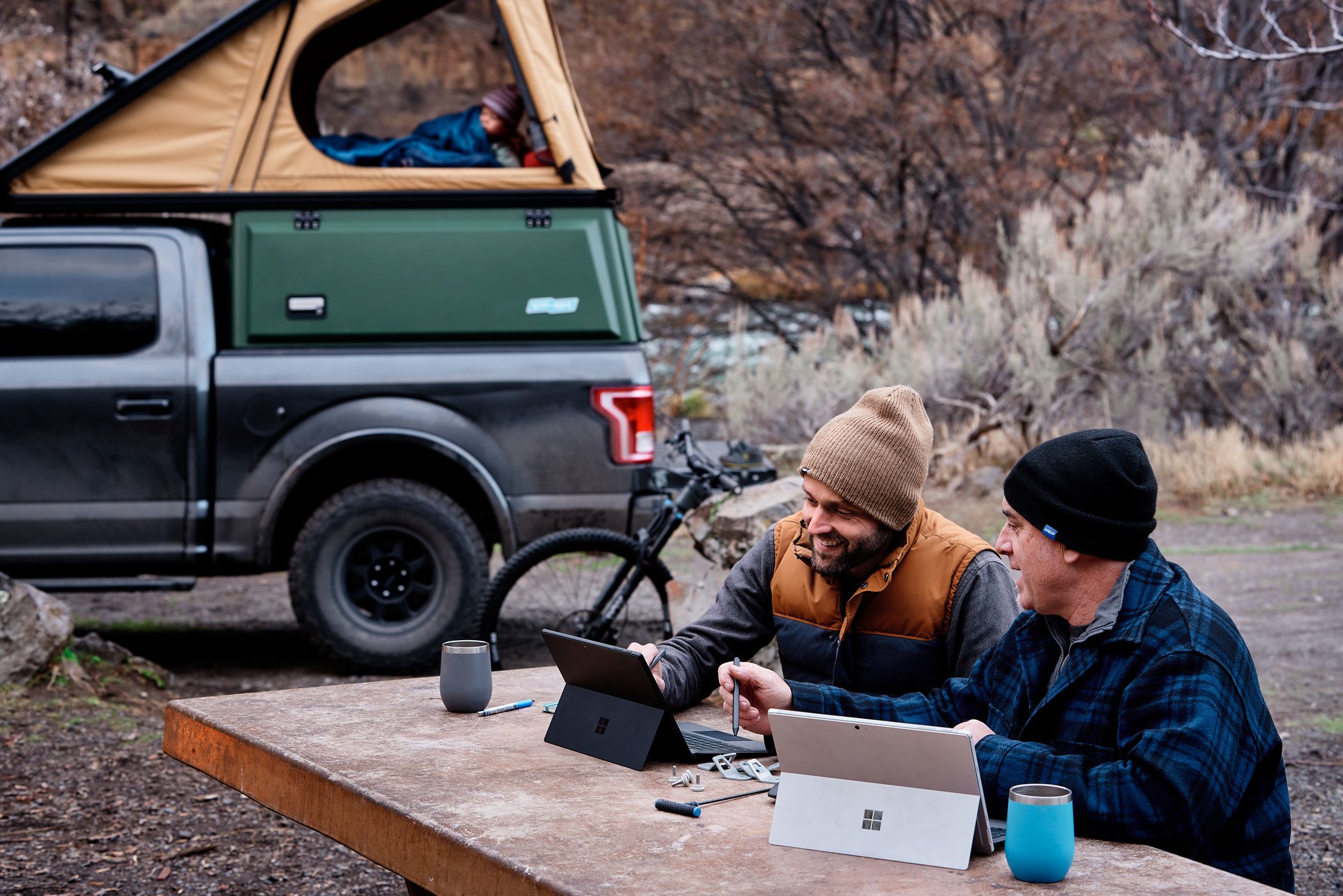 Again, strategy is at work here, Microsoft's Surface Pro X is Microsoft's top of the line tablet right now and they may want to keep the attention on that platform to help it grow and further diversify the Windows platform so it can flourish on a multitude of chip architectures and not be dependent on any one of them. That can't happen if Windows 10 on ARM hasn't matured enough yet. Surface Pro 8 and the accompanying design refresh could attract a lot of attention if it is anything like Surface Pro X, so maintaining the differences could be giving the Surface Pro X and subsequently, Windows 10 on ARM the oxygen it needs to be not only a successful product, but a successful platform.
What's new
| | |
| --- | --- |
| CPU | Intel 11th Gen i3, i5 passive cooling, i7 active cooling |
| GPU | Xe Graphics |
| RAM | Up to 32GB |
| SSD | Removeable – Up to 1TB |
| Connectivity | 4G LTE |
| Markets | Enterprise and Education |
| Available | Starting this week |
The only physical change is a first for the Surface Pro. Following the addition of upgradeable SDD's in the Surface Pro X and Surface Laptop, the Surface Pro 7+ is receiving an upgradeable SSD via a cover under the kickstand similar to Surface Pro X. An expected change but a welcome one comes in the form of the refreshed internal specs. Surface Pro 7+ now includes 11th-Gen Intel Core Chipsets. Both the i3 and i5 are passively cooled which means there are no fans and they will operate silently. The Core i7 option however is actively cooled with internal fans. The chips bring a 30 percent performance boost for the CPU and an 80 percent GPU boost with the new Iris Xe graphics. Not only are the 11th-Gen chipsets faster, but they offer significant battery life improvements over the 10th-Gen chipsets. Surface Pro 7 had an estimated 10.5 hours of battery life whereas the Surface Pro 7+ is estimated to 15 hours.
Not only did the chipsets get upgraded but that upgrade also enables up to 32GB of RAM to be installed. Along with being equipped with Wi-Fi 6, Microsoft is making an Intel-powered Surface Pro available with LTE again after two years. The display is also thinner, which means it created more space inside for a larger battery.
Surface Pro 7+ Specs
Operating system
Windows 10 Pro
Display
12.3-inch PixelSense, 3:2 aspect ratio, 2736×1824 (267 PPI)
Processor
11th Gen Intel Core i3-1115G4 (Wi-Fi)
11th Gen Intel Core i5-1135G7 (Wi-Fi or LTE)
11th Gen Intel Core i7-1165G7 (Wi-Fi)
Graphics
Intel UHD Graphics (i3)
Intel Iris Xe Graphics (i5, i7)
Memory
8GB or 16GB LPDDR4x (Wi-Fi or LTE)
32GB LPDDR4x (Wi-Fi)
Storage
128GB SSD or 256GB SSD (Wi-Fi or LTE)
512GB SSD or 1TB SSD (Wi-Fi)
Rear camera
8MP autofocus (1080p)
Front camera
5MP (1080p)
Security
TPM 2.0
Windows Hello face authentication camera
Connectivity
Bluetooth 5.0
Wi-Fi 6 802.11ax
4G Snapdragon X20 LTE Modem (optional)
Ports
One USB-C
One USB-A
One microSDXC
One Surface Connect+
Surface Keyboard connector
3.5mm headphone jack
Battery
Up to 15 hours (Wi-Fi)
Up to 13.5 hours (LTE Advanced)
Size
11.5″ x 7.9″ x 0.33″ (292 mm x 201 mm x 8.5 mm)
Weight
i3, i5: 1.70 lb (775 g)
i7: 1.74 lb (790 g)
Colors
Platinum
Black
Pricing
Starts at $899
Availability
Mid-January 2021
While the Surface Pro 7+ represents a relatively minor upgrade for the Surface Pro series, the addition of an upgradeable SSD, LTE and up to 32GB or RAM are welcome upgrades non the less.