Yesterday Apple entered a new era of ARM-powered Macs with the new Mac mini, MacBook Air and MacBook Pro, joining ARM-powered PC's like the Surface Pro X and other ARM-powered PC's. We will examine specs for both Apple's new M1-powered MacBook Air and Microsoft's SQ1/SQ2-powered Surface Pro X.
Apple's commitment to move all of their Macs to Apple-made Silicon has culminated in the three new Macs announced yesterday, Mac mini, MacBook Air and MacBook Pro powered by Apple's M1. We are comparing the MacBook Air to the Surface Pro X because both have 13-inch displays and are thin and light ARM-powered computers.
Microsoft is taking a different approach, the company is developing Windows 10 for both x86 and ARM chips concurrently, which could maintain its dominance in enterprise and gaming but could deprive the oxygen Windows 10 on ARM needs to win over developers and prosumers alike. Perhaps our recent reporting that Windows 10 on ARM is gaining 64-bit legacy app emulation support this month, will help a bit.
MacBook Air vs Surface Pro X
SOC
MacBook Air
Surface Pro X
Display
13″ 2560×1600, 227 PPI
13″ 2880×1920, 267 PPI, Multi-Touch, Pen Support
CPU
8-core @ ?GHz
SQ1 8-Core @ 3.0GHz

SQ2 8-Core @ 3.15GHz
GPU
7‑core GPU (256GB)

8-core GPU (512GB+)
Microsoft SQ1 Adreno 685 GPU

Microsoft SQ2 Adreno 690 GPU
RAM
8GB

16GB
8GB

16GB
Storage
256GB

512GB

1TB

2TB
128GB

256GB

512GB
Ports
x2 Thunderbolt / USB-C 4 ports
x2 USB-C 3.2
Cooling
Passive
Passive
Size & Weight
Height: 0.16–0.63 inch

Width: 11.97 inches

Depth: 8.36 inches

Weight: 2.8 pounds
Height: 8.2 inch

Width: 11.3 inches

Depth: 0.28 inches

Weight: 1.7 pounds
Keyboard
Included
$139 additional
Color
Gold, Silver & Space Gray
Black (SQ1 & SQ2), Platinum (SQ2 only)
Geekbench Best Single core
1745
802
Geekbench Best Multi core
7692
3153
Starting Price
$999
$799
Apple's M1 benchmarks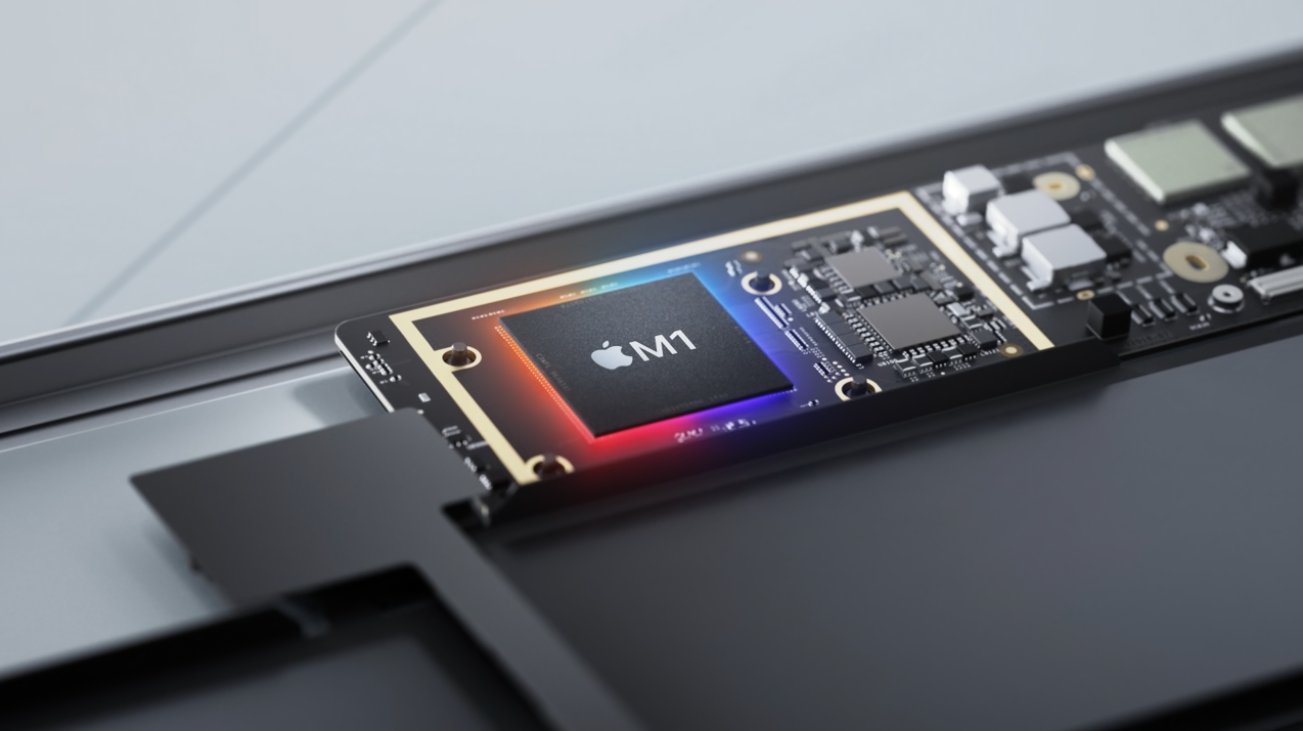 At the moment there are no M1 Benchmarks, but we will update this in the future when we do. Below is a screenshot of Apple's recent claims that Apple M1 outperforms the "Latest PC laptop chip" but without any specifics on which one.
Microsoft SQ2 Benchmarks
The Surface Pro X has something that none of the M1-powered Macs have, LTE. The Surface Pro X has LTE which means that even if you are not near Wi-Fi, you will still be connected. It is likely that the M1 will outperform the SQ2 in the benchmarks because the A14 Bionic in the iPad Air slightly outperforms the SQ2 chip inside the Surface Pro X.
One thing is for sure the ARMs Race is on! Ultra-powerful and efficient chips powering Macs and PC's are here and coming fast.