Microsoft's Surface brand is perhaps one of the most intriguing success stories of the last decade. When someone wanted a beautifully designed PC, they had to buy a MacBook and install Windows onto a separate partition. The original Surface shook up the industry in two major ways, it created the most successful 2in1 design that many have copied and gave consumers who wanted a premium PC, a selection of such devices to choose from. In this editorial we will examine the history that led up to the Surface Duo, discuss the timing of its release and what will holding it impede is market success.
The history
The Surface brand arrived on the scene during the height of Windows Phone popularity and gave Windows Phone fans a 1st party PC companion to their 3rd party Windows Phone from OEM's like Samsung, HTC and Nokia. Microsoft was finally creating an eco-system of products that could go toe-to-toe with Apple's own eco-system of products. When Microsoft purchased Nokia, many speculated immediately that Microsoft would introduce a Surface-branded phone at some point in the future.
The first dual screen PC, Microsoft Courier
By now many of us have seen the infamous Microsoft Courier, the concept device that ran out of traction within Microsoft because it ran a custom version of Windows, which wasn't the priority during the era of Windows 8. So, the concept was shelved like so many concepts before it.
Windows 10, the first unified OS across PC's, Tablets, Xbox and Phones.
Fastforward to 2015 and arguably one of the greatest hardware announcements in Microsoft's history where they revealed Windows 10 & Windows 10 mobile on two flagship Lumia Windows Phones. This marked this marked the very first unified OS running across an entire hardware ecosystem that included PC's, Tablets, Xbox and Phones.
The two Lumia 950 flagships phones had excellent cameras, the latest processors and a feature that predated Samsung's Dex, called Continuum, which allowed you to connect to a display or another PC and use your phone with a desktop UI. Windows 10 and Windows 10 mobile ignited interest from many OEM's. While it never rose above 20% MarketShare in any markets, it did beat out Apple's iOS in some of them.
Ultimately, Windows phone was kept from succeeding, by Google who wouldn't build any apps for it and block Microsoft from making its own YouTube app for it. Google tried many shady things to suppress Windows Phone's success. Skeptical? It came out in congressional testimony that Google was afraid of Microsoft dominating both desktop platforms and mobile platforms, which lead to their shady, anti-competitive tactics. Google wasn't solely responsible for its demise but their tactics are not forgotten by Windows phone fans and caused many of them to outright boycott Google completely, but we will revisit that later.
Surface Duo gets announced
Surface Duo debuted last October, it seems like years ago now, but it was only last October. It one a "One more thing" moment for Microsoft, it came at the end of the event. The demo video revealed Surface Duo to the world with a ringtone and then the actress pulled what looked like a miniature Surface Neo from her bag. When she opened it, we were presented with a UI that didn't look like Windows and only later we discovered that Microsoft had launched its fabled Windows Phone successor or the fabled Surface Phone with Google's Android on board.
The slap in the face
Yes, it felt like a slap in the face and a surrender at the same time, when Microsoft confirmed that its long-awaited Surface Phone wouldn't run Windows but instead ran the operating system responsible for Windows Phone's demise. Some Windows Phone fans simply moved to Android after Microsoft confirmed it was ending support for Windows 10 mobile but others went to iOS. Even though some of them may have moved to other platforms, hope was still alive that Microsoft would return to mobile with a Surface phone and in my opinion, Surface Duo isn't it.
The case for Windows 10X on Surface Duo
Surface Duo with Android isn't a Surface for the fans, Surface Duo with Windows 10X is the Surface Phone that fans will pay $1,399 for. Today it was revealed that Surface Duo would go on sale on September 10th for $1,399 and be available from AT&T, and unlocked from both Best Buy and the Microsoft Store.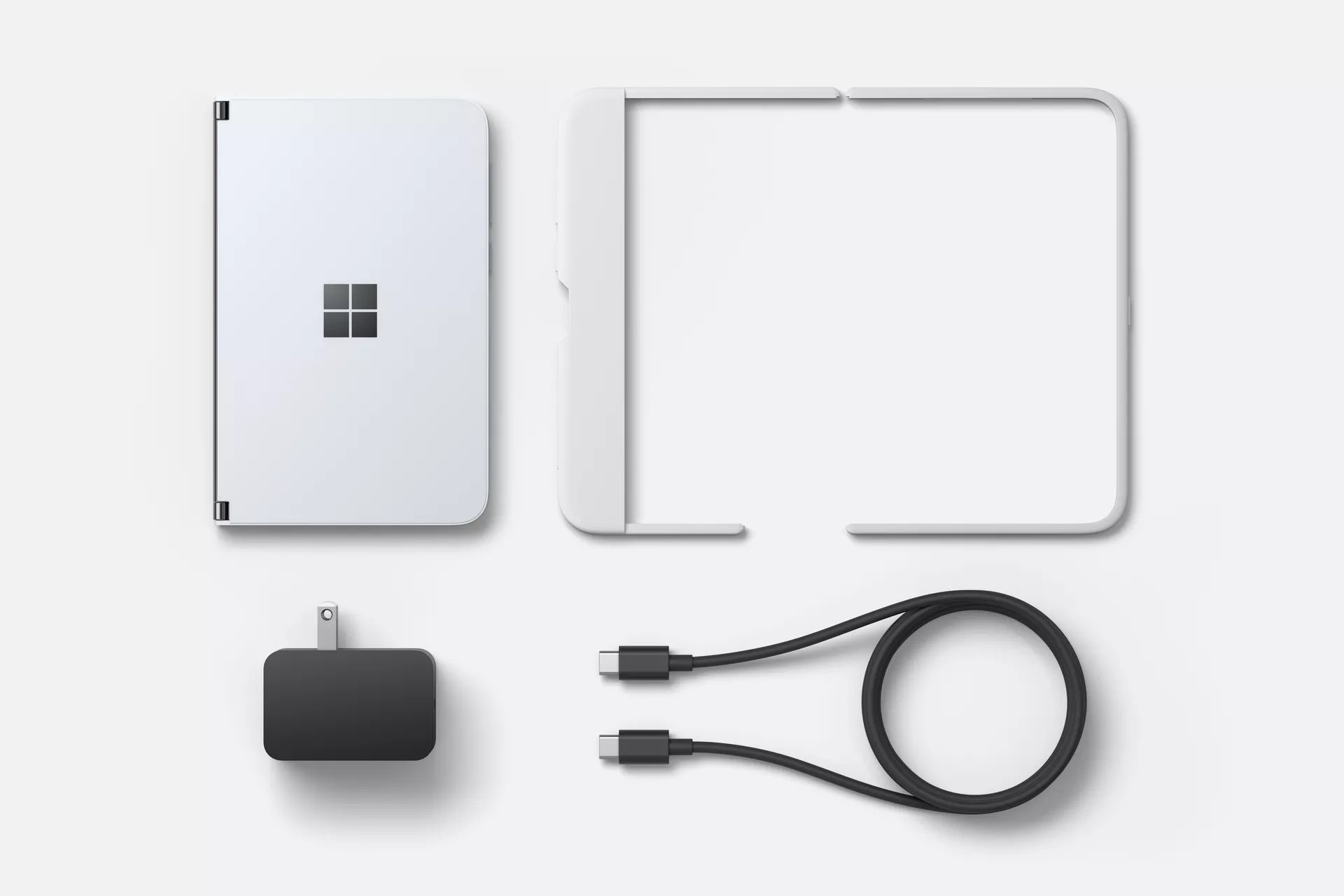 How do I know that Surface Duo would be more successful with Windows 10X? Well I don't for sure, we cannot time travel nor predict the future, but we can lay out a convincing case for why Surface Duo should have Windows 10X.
Windows Phone fans are fans of the Windows OS not the hardware
For Windows Phone fans Google and by extension Android is seen as the enemy
Putting Android on Surface Duo was a surrender to Google's Play Store app warehouse, not a bold stand against the Duopoly of Apple and Google.
Windows Phone fans embrace Progressive Web Apps (PWA's) and love Universal Windows Platform Apps (UWP Apps) the most and are willing to support developers who build them.
Fans would pay $1,399 for Surface Duo with Windows 10X even with its current out of date specs
Microsoft was the first to reach the unified operating system across all their hardware and could have completed 'The symphony' as Panos Panay put it, but he and Microsoft instead surrendered to Google. Will Windows Phone fans embrace the 'brother from another mother' aka Surface Duo? Let us know your thoughts in the comments below and tell us if you embrace Android on Surface Duo enough to shell out $1,399, otherwise known as putting your money where your mouth is.