The race is on, Microsoft and Apple have been developing ARM-based computing technology for years now. Their next-generation computers are powered by potent custom ARM silicon and these two companies are throwing elbows. The contender from the north is Microsoft's first-generation SQ1 processor and the contender from the south is Apple's A12Z Bionic, now inside a Mac mini developer transition kit (DTK).
Apple has been designing its own custom A-series silicon since the A4-powered iPhone 4 and later developed the iPad specific A5X. Apple's A-Series SOC's can outperform Android devices with higher specs with ease. Apple's latest A12Z even easily outperforms Apple's own MacBook Air and achieves similar results to Apple's most powerful Intel Core i9-powered MacBook Pro.
Apple's new Mac mini DTK, is Apple's first ARM powered Mac revealed to the public and is meant to help developers bring their iPad apps to Apple Silicon macOS Big Sur devices. Probably safe to say that Apple's very first ARM powered Mac will be a Mac mini much like the DTK. Even though Apple has explicitly forbade it, some of the developers who received the Mac mini DTK photographed it and benchmarked it.
The benchmark scores below are from Geekbench, who currently does not have an macOS on ARM version of its app, but we would imagine that they are working on porting the iPad version over as you read this. Since there is not an ARM-native version of Geekbench, the benchmarking app is emulated through Rosetta 2 and could be the reason the Mac mini DTK's benchmark scores are lower than the 2020 iPad Pro with the same A12Z silicon inside.
ARMs Race is a regular Platform De.Central editorial series that many of our enthusiast readers love. Our very first ARMs Race piece was comparing Microsoft's SQ1-powered Surface Pro X to Apple's A12Z Bionic which powers the 2020 iPad Pro models.
They are natural direct competitors as both devices are ARM-based 2in1 tablets designed for all-day work and play duties. The conclusion of that piece was that Microsoft had its work cut out for the SQ2 that would power the next-generation Surface Pro X as Apple's A12Z outright outperformed Microsoft's SQ1.
The first time Geekbench added support for Windows 10 on ARM devices was on version 4.3.0 RC1 in 2018, which means Geekbench 5 runs the benchmark on Surface Pro X natively, whereas the Mac mini DTK does not have a native Geekbench app, which is likely why the score came back lower than the A12Z-powered 2020 iPad Pro.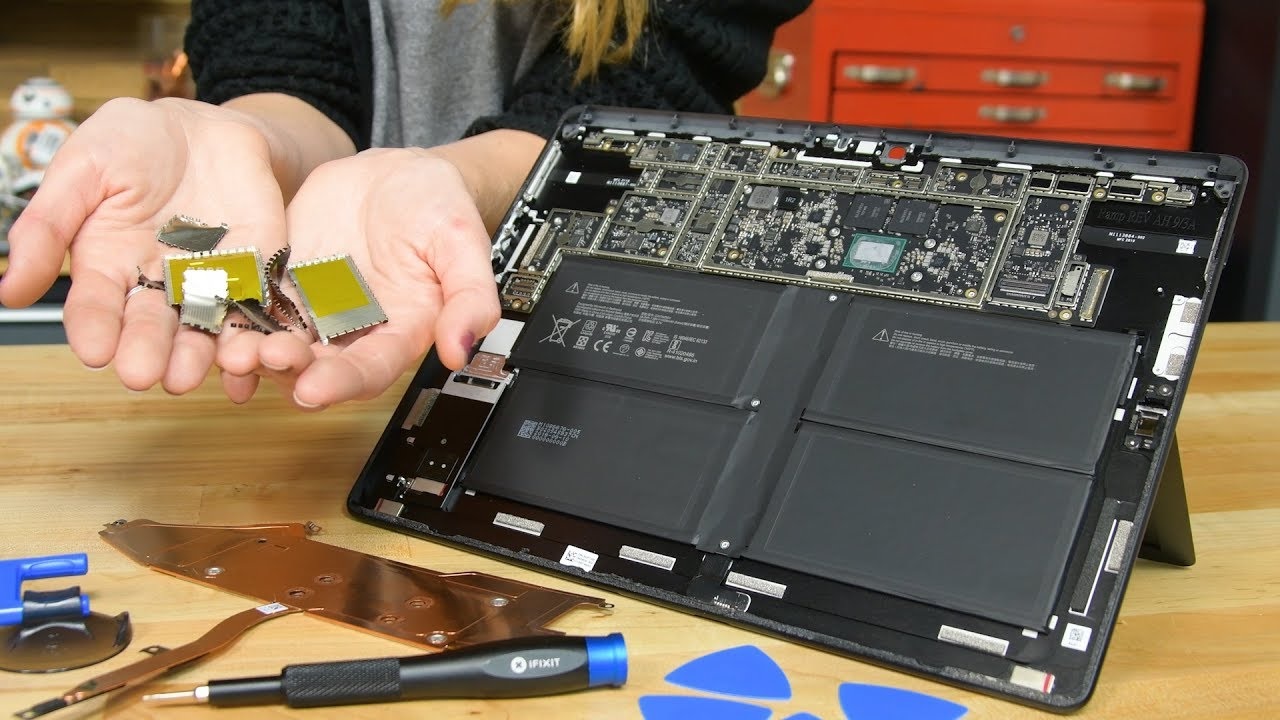 The Surface Pro X Geekbench scores are competitive with the A12Z-powered Mac mini DTK but probably only because Geekbench is emulated on it currently, whereas the A12Z-powered 2020 iPad Pro scores outperform them both.
Mac mini DTK
Surface Pro X
OS
macOS Big Sur (developer beta)
Windows 10
CPU
A12Z Bionic 2.4GHz 4-core
SQ1 3GHz 8-core
RAM
16GB
8 or 16GB
Storage
512 GB
128, 256, 512GB
Ports
x2 USB-C

x2 USB-A
X2 USB-C

X1 Surface Connect
Connectivity
802.11ac Wi-Fi

Bluetooth 5.0

Gigabit Ethernet
802.11ac Wi-Fi

Bluetooth 5.0

LTE
Both Apple's A12Z and Microsoft's SQ1 are nearly 2-year old CPU's now. Apple's A12Z is a near identical chip to Apple's previous generation A12X. Microsoft's SQ1 is a custom Qualcomm 8cx chip which itself is now close to 2-years old. If both Apple and Microsoft ship the next version of the iPad Pro and Surface Pro X respectively, we will likely see each one with updated chips. Qualcomm has been spotted testing an 8cx+ chip which Microsoft's SQ2 could be based on or SQ2 could be based on another secret higher performing Qualcomm chip.
Surface Pro X