Apple seems poised to release the rumored iPhone 9/SE and iPhone 9/SE Plus tomorrow.
To catch you all up on our iPhone 9/SE coverage we recently reported about the earlier rumor that the iPhone 9 would be released on April 7th, iPhone 9's potential ETA, that the iPhone 9 may come in a regular and Plus size, and when will Apple decide what an iPhone is, referring to the massive differences between an iPhone 11 and iPhone 8.
Some new evidence has surfaced to support a release happening tomorrow. According to 9to5Mac, Apple could open up orders for the new device as soon as tomorrow. The new information points to the marketing name, colors and storage options.
According to MacRumors, cases for the new iPhone 9 are showing up to retailers like Best Buy. A Best Buy employee shared a photo of an Urban Armor Gear case and on the package it says it is for a "New iPhone 4.7″, 2020." Something to note is that "New iPhone 4.7″, 2020" isn't a name and cases that are shipped before a Phone is released sometimes don't have names.
The info about the name seems to corroborate the iPhone SE name from 9to5Mac. There is nothing said about the rumored Plus model though. What would a Plus model be called, iPhone SE 5.5″ or iPhone SE Plus?
Despite the listing for the 4.7″ iPhone SE, there is so SE mentioned for the Plus model.
A tweet from Jon Prosser who spotted it in a Canadian Virgin Mobile app today saying the phone's name is iPhone 9. We will have to wait till tomorrow for that one. Screenshot below: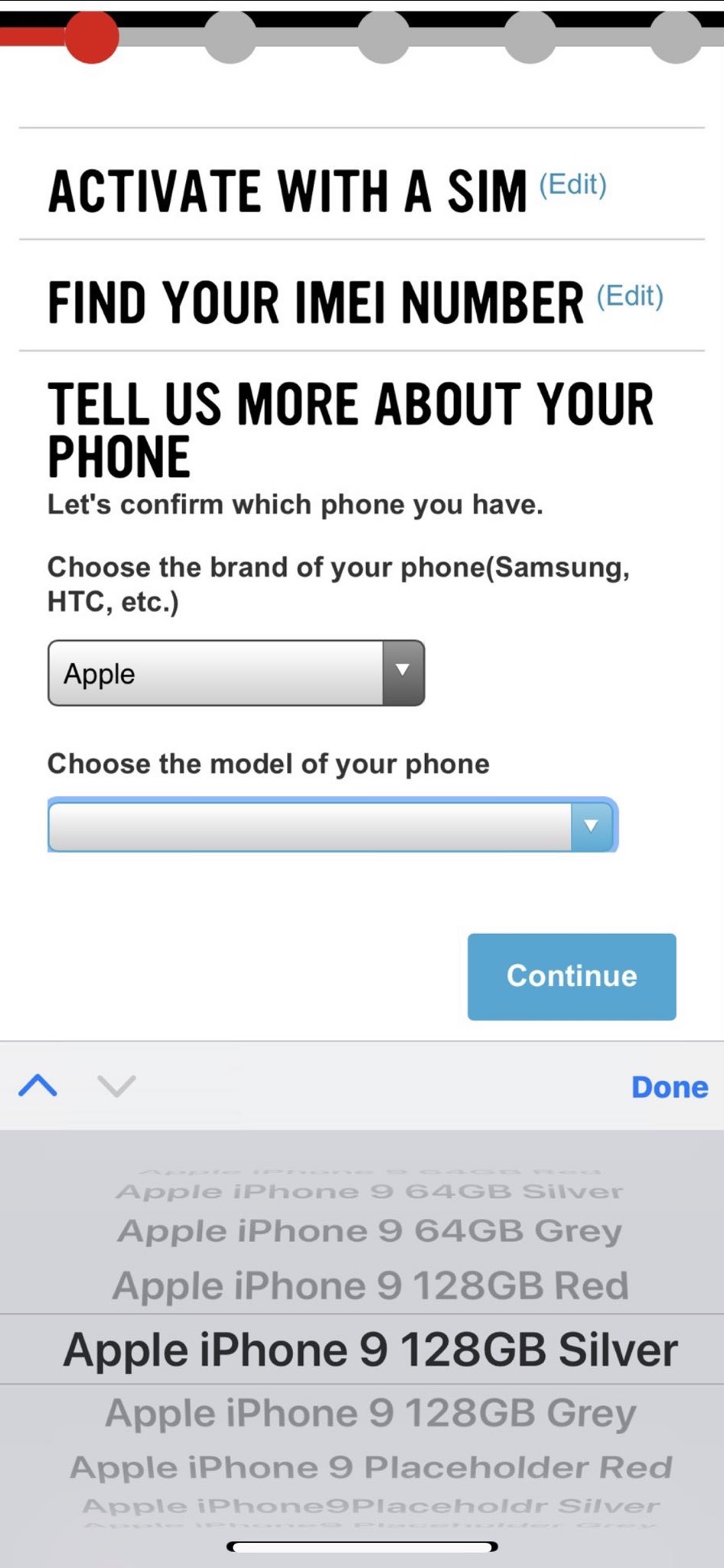 We expect that the iPhone 11 A13 Bionic chip is in the iPhone 9/SE, that is a huge upgrade over the one in the iPhone 8 which is a A11 Bionic.
The colors are rumored to be White, Black and PRODUCT (Red), the cases colors will be Black silicone, White silicone, Red leather, Black leather, Midnight blue leather, the storage options will be 64, 128 and 256GB. The price has been long rumored to be $50 below that of the current iPhone 8 at $449, so $399.
As with all rumors we will have to wait and see, but if today's rumor is true, we won't have to wait long.
By Platform De.Central | Source: MacRumors, 9to5Mac